Wrapping Machine

Wrapping and Shrink Sealing Machine
JTMCST-400/200 (PVC Shrinking Tunnel)
Applicable to Foods, Stationery, Electronics, Hardware tools, Daily Necessities etc. which required shrinking and packing.
Specifications:
Shrink Tunnel Dimension:1000 (L) x 400 (W) x 200 (H) mm.
Power:220V, Single Phase.
Electric Heating:9 Kw.
Conveyor Speed:4-12 M/min.
Conveyor Rod Pitch:1 inch.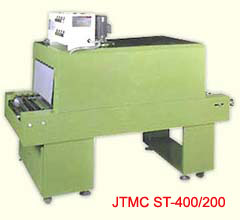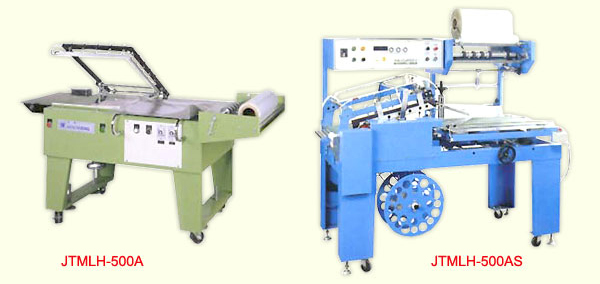 Fully auto L-type sealing machine with heat shrinking tunnel

Automatic Sealing and Shrink Packing Machine
Model:JTMWS-8100 Features:
1.This machine is an online automatic shrink packing machine with automatic conveyance, advance, seal and heat shrinkage.
2.Plastic Film packing applications for either individual items or outside carries.
3.This Auto PE/PVC film shrink wrap packaging machine is designed for film packaging as well as shrinking oversized articles of complicated shape, counted collectively or packed in cases (boxes/trays).
4.The product conveyor is designed upon the shape and quality of items to be packed in either straight line or 90° turning.
5.This machine is suitable for either stand-alone independent use or to be utilized in automated production lines.


Automatic Sealing & Shrinking Tunnel Packaging Machine-Sleeve Type