Printing and Labeling Machine

Date coder and printer
Print EXP, MFG date, batch number on various packaging bags, papers, boxes. It can be stand-alone, desktop or be incorporated with existing production line.
Model:ST-161 Desktop Date Coder Printer Machine
Coding Speed:15 M/min.

Coding Area:L60mm x W35mm.

Consumable:Inkroll

Power:AC 110V / 220V, 50/60 Hz.

Machine Size:580 mm x W 510 mm x H 320 mm.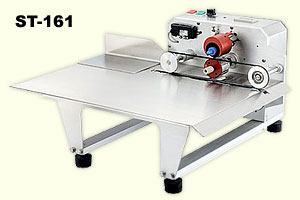 Model:ST-150 Heavy Duty Desktop Date Coder Printer
Coding Speed:40 times/min.
Coding Area:L35mm x W20mm.
Consumable:Ribbon Ink
Power:AC 110V / 220V, 50/60 Hz.
Machine Size:L 300 mm x W 340 mm x H 340 mm.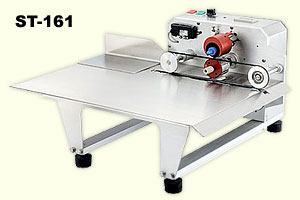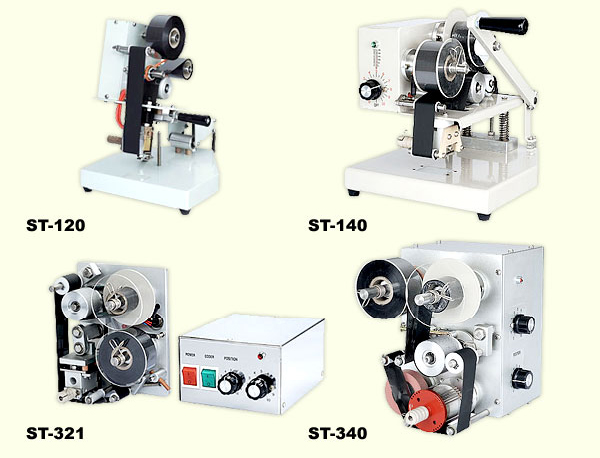 Model:CMK-2A, High-Speed Date Coder Machine
Features:
Brushless Cam Motor design
Ink reservoir cleaning every 2 weeks instead of after each use.
Single or Multiple marking of small or large content: Logos, Symbols, English/International characters, graphics, numbers etc.
Economical Rubber Alphabet Molds
The ink reservoir and alphabet mold area are conveniently placed for easy use.
Off-line and On-line operation with external signal.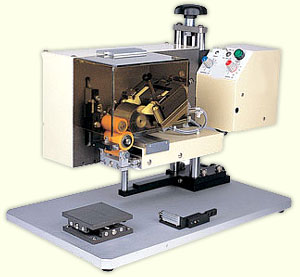 Other Marking Machines available:RLMK-1, FDMK-1, FDMK-2M, SCMK-1
High Speed Marking Machine